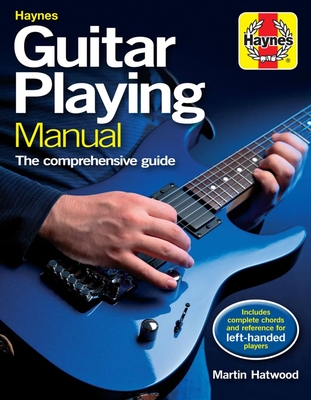 Haynes Guitar Playing Manual (Paperback)
The Comprehensive Guide. Includes complete chords and reference for left-handed players (Haynes Manuals)
Haynes Publishing UK, 9781785215599, 256pp.
Publication Date: November 27, 2018
* Individual store prices may vary.
Description
New in paperback. Extensively illustrated and written in down-to-earth language, Haynes Guitar Playing Manual is designed to take the novice guitar player through from first steps to confident, competent playing, but each chapter can also be read as a self-contained tutorial in its own right by those who already have some knowledge and skill. During the writing of this book, the author has recalled his own problems from his early playing days, some of which have taken many years and frustrations to resolve, and aimed to provide the reader with answers to many common stumbling blocks.
About the Author
Martin Hatwood has worked as both a professional and semi-professional guitarist and bass player for over 25 years. He has taught many people to read music and play guitar. He is also skilled in guitar maintenance and repair. This book is based upon his more than two decades of recording and performing experience. He lives at Whitchurch, Bristol.