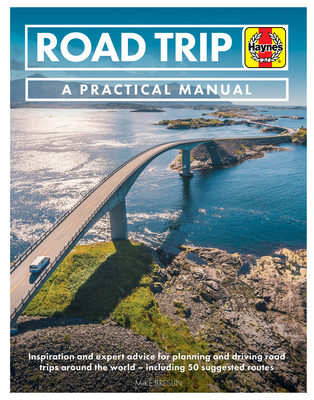 Road Trip (Hardcover)
A Practical Manual: Inspiration and expert advice for planning and driving road trips around the world - including 50 suggested routes
Haynes Publishing UK, 9781785215933, 176pp.
Publication Date: January 28, 2020
* Individual store prices may vary.
Description
Road Trip: A Practical Manual is aimed at inspiring readers to take a road trip, while providing practical advice to help them to do so. Whether looking at popping over to Europe for a quick circuit, hankering to drive the classic routes of North America, or even aiming to cover a clutch of African countries, there is something for everyone. Importantly, every road trip featured is possible without specialist equipment and, indeed, each and every trip could possibly be completed in a hire car – though for a select few a four-wheel drive hire vehicle would be advisable.

The author offers a wealth of advice from his experience taking road trips around the world. From hiring cars and paperwork, to what to take, driving laws, crossing borders and emergencies, the engaging text aims to give the reader confidence to fulfill his/her dreams.

The second part of the book provides a wide range of route suggestions, based on the author's own experiences on six continents. Road Trip: A Practical Manual is a fascinating guide, which will, hopefully, inspire readers to turn their independent travel dreams into reality.
About the Author
Mike Breslin is a well-known motorsport journalist, and a regular contributor to several leading practical motorsport magazines, including Circuit Driver. He is a former Formula Ford racer, and regularly participates in track days in his own modified Mazda MX-5. He lives in London.