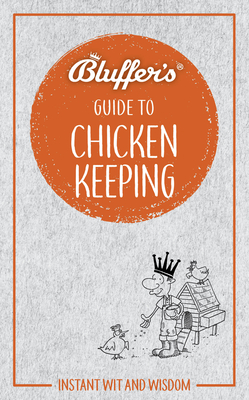 Bluffer's Guide to Chicken Keeping (Paperback)
Instant Wit and Wisdom (Bluffer's Guides)
Haynes Publishing UK, 9781785216572, 128pp.
Publication Date: March 10, 2020
* Individual store prices may vary.
Description
There's no escape from chickens. They're everywhere (although Bahrain has the highest human to chicken ratio at 40 to 1). You'll find plenty of other often-hilarious facts together with practical, historical and cultural information in The Bluffer's Guide to Chicken Keeping, which lifts the cooking pot lid on the lives, lusts and quirks on the world's most successful species of bird.
About the Author
Motoring writer Martin Gurdon's first car cost 5p, but then it was a present from his dad. He's since owned about 80 more in various states of dilapidation. He's written for The Independent, The Daily Telegraph, Octane, and Classic Cars magazine, where he spent six years as a columnist. He also writes road tests for the London Evening Standard.
Gurdon is also a leading chicken expert and author of Travels with my Chicken and Hen and the Art of Chicken Maintenance. He carefully guides his books in knowledge terms you'll quickly get more bangs for your cluck – but without the muck.