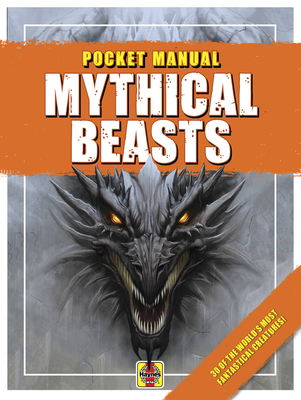 Mythical Beasts (Paperback)
Dragons, Mermaids, Unicorns, Giants, Vampires, Werewolves (Haynes Pocket Manual)
Haynes Publishing UK, 9781785217265, 128pp.
Publication Date: October 20, 2020
* Individual store prices may vary.
Description
Mythical Beasts is a fascinating book full of legendary monsters and mythical creatures, packed with tall tales and great deeds. The book includes dragons, trolls, mermaids and werewolves, as well as astounding and unique beasts such as the Minotaur and Pegasus from Ancient Greece, and Jormundgandr, the world serpent of Norse legend.
About the Author
Joanne Rippin is an experienced writer and editor, who has published many titles. She has a long standing fascination with mythical creatures, and has a dog who thinks it's half human.