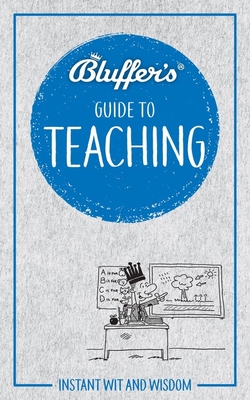 Bluffer's Guide to Teaching (Paperback)
Instant Wit and Wisdom (Bluffer's Guides)
Haynes Publishing UK, 9781785217395, 128pp.
Publication Date: October 6, 2020
* Individual store prices may vary.
Description
The secret of successful teaching lies in mastering a classroom technique that will keep the children quiet and well behaved. It is therefore an undeniable reality that an effective teacher has more in common with a short tempered prison officer than a benevolent educator. The Bluffer's Guide to Teaching will show aspiring mentors how to be accessible, enthusiastic and caring – and terrifying enough to keep a classroom of bored and calculating juveniles gainfully occupied.
About the Author
Nick Yapp first became aware of poetry when he had to learn some as a punishment at school. Much moved by the experience, and swamped with thoughts of Love, Suffering, Death and Toffees, he subsequently wrote a great deal of verse, but has stopped all that since he became a grown-up and retired from teaching to become a full-time writer.