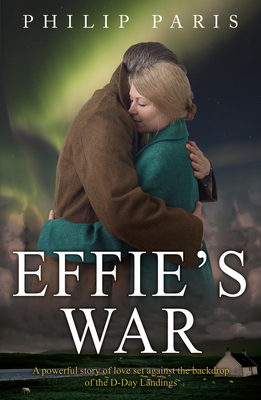 Effie's War (Paperback)
Black & White Publishing, 9781785301957, 256pp.
Publication Date: June 6, 2018
* Individual store prices may vary.
Description
The Scottish Highlands, 1943
A family torn apart by the secrets of war.

In a remote corner of Scotland something momentous is underway. When Effie's father receives a government notice to quit Kirk Farm, the lives of the Ross family and those of the whole community are utterly disrupted.

But for Effie – irrepressible, beautiful, vital – wartime changes bring her close to Toni, an Italian prisoner of war sent to work on the farm. Before long, the young couple are planning a future together when the war is finally over.

It's a future that's under threat from the start. For there are those among them who cannot quite be trusted. Someone is determined to find out what lies behind the upheaval – and to pass those secrets into enemy hands. To stop them will create devastation beyond anything anyone could have imagined.

Based on true events of the Second World War, this evocative novel captures the emotions, dangers and atmosphere of the days when the world faced its darkest hour.

From the bestselling author of The Italian Chapel and Casting Off (as P.I. Paris), Philip Paris reveals the depths to which human beings are driven to by passion, loyalty and resentment.

About the Author
P.I. Paris is an author, playwright, and journalist who is best known for the historical fiction and nonfiction books he wrote about the Italian chapel, built during WWII by Italian POWs in Orkney. His contemporary novel, Men Cry Alone, broke new ground in raising the profile of domestic abuse against men. His stage play, Casting Off, played to sell-out audiences in the autumn of 2015.
Praise For Effie's War…
"Effie's War is an intriguing, twisting and turning journey and an outstanding page-turner that you won't be able to put down." —Millie Gray, author, Silver Linings