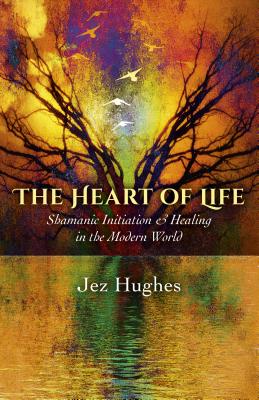 The Heart of Life (Paperback)
Shamanic Initiation & Healing in the Modern World
Moon Books, 9781785350269, 304pp.
Publication Date: November 27, 2015
* Individual store prices may vary.
Description
The Heart of Life is an exploration into the depths of what it means to be alive, when the cellophane packaging we wrap around life to keep it safe and sterile has been unwrapped and discarded . It reveals how the ancient path of shamanism and indigenous wisdom can offer us solutions to the many problems facing the modern world, both global and collective. It offers a unique cosmology that explores how these problems, from potential global ecological catastrophe to the multitude of mental and physical illnesses afflicting individuals, are intrinsically linked and how they can be treated. How the soul sickness that is affecting the modern world may well be the initiation we are going through as a species. This is illustrated through the personal and professional experiences of contemporary shaman Jez Hughes, who cured himself successfully of convulsive fits and mental illnesses using shamanic methods and has since gone on to treat thousands of people in the same way.
About the Author
Jez Hughes, founder of Second Sight Healing, is a British shaman who has worked full time as a healer for over a decade. He was initiated on the path through a 17-year struggle with mental illnesses and convulsive fits which he used shamanism to cure himself from. He now teaches and initiates people from the heart of the woods in the south of England. He also runs workshops across the UK and Europe. His work has featured on BBC radio, Channel 4 television and in national media. He is also an astrologer, published poet and has worked as an actor.
or
Not Currently Available for Direct Purchase