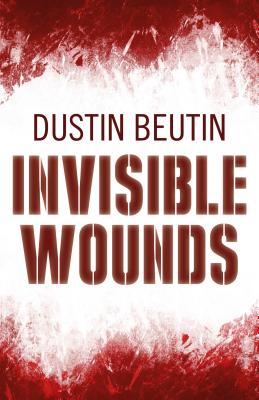 Invisible Wounds
Paperback

* Individual store prices may vary.
Description
In May, 2010, Special Agent Morgan Huntley learns that a close colleague has been abducted while investigating the shocking murders of two soldiers within a NATO command facility in Kabul, Afghanistan. Within days, it becomes clear that his friend's investigation had uncovered a disturbing rumor: a group of retired U.S. Army personnel may have returned to Afghanistan to build a drug cartel, posing as defense contractors and utilizing the Army's own logistics network. With the clock ticking on both the case and his friend's life, Morgan accepts an offer to volunteer for an undercover mission to Afghanistan, posing as a civilian contractor. Upon arrival, however, Morgan learns that the kidnapping is but one small piece of a wider and more dangerous puzzle. Worse, Morgan's civilian cover story is immediately endangered when a close friend of his ex-wife becomes a key asset in his investigation. Invisible Wounds is a riveting thriller that navigates a world of hidden agendas, brazen deceit, and costly choices. Simultaneously gripping and fast-paced it is also a meaningful consideration of the generational costs of a decade of global conflict.
Roundfire Books, 9781785350849, 344pp.
Publication Date: November 27, 2015
About the Author
Dustin Beutin is a native of Chicago and a fan of murky conspiracy theories. Among a series of critical and scholarly attention for his portfolio of full-length screenplays, Dustin has been recognized by the Academy of Motion Pictures' Nicholl Fellowships in Screenwriting for his works Bataan and Washington Fog. Intrigued by the freedom of the fiction-novel format, Invisible Wounds is Dustin's first novel.
or
Not Currently Available for Direct Purchase