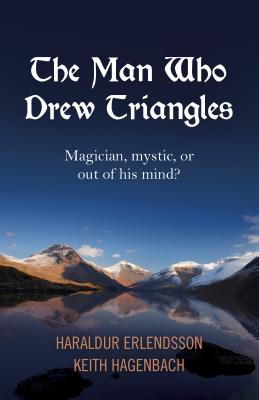 The Man Who Drew Triangles
Magician, Mystic, or Out of His Mind?
Paperback

* Individual store prices may vary.
Description
Olaf, a 27-year-old Icelander, arrives in England on June 8th 2011 convinced he has been sent on a spiritual quest which involves scaling Scafell on Midsummer Night. Immediately arousing the suspicion of the authorities, he finds himself sectioned. He becomes a patient of Patricia, a 40-year-old psychiatrist from Co Mayo, who in the aftermath of an acrimonious divorce is struggling to cope with a manipulative medical director, an excessive caseload, disturbed teenage son Colm and a painful estrangement from daughter Caitlin. Patricia slowly unearth's Olaf's history of traumatic loss, including the death of his father during childhood, and the recent, unexplained disappearance of his young son. While Olaf appears steeped in esoteric knowledge and wisdom and enjoys a profound connection to nature, he lays claim to supernatural gifts and powers which Patricia concludes are largely illusory. She feels compelled to reconsider her views, however, when it becomes clear that the interactions with this young patient coincide with a series of significant and positive changes in her own attitude to and experience of life...
Cosmic Egg Books, 9781785351471, 504pp.
Publication Date: January 29, 2016
About the Author
Harald Erlendsson is a psychiatrist and director of Iceland's premier private clinic. He tirelessly seeks ways of integrating the best modern psychological practice with spiritual healing methods including ritual and quests. After flirting briefly with big business then running a smaller one building beautiful yachts, and having written three published novels, Keith Hagenbach is now a psychotherapist in private practice.
or
Not Currently Available for Direct Purchase