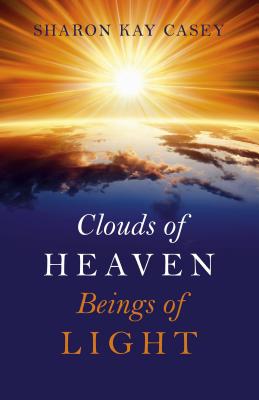 Clouds of Heaven, Beings of Light (Paperback)
Circle Books, 9781785351693, 128pp.
Publication Date: October 30, 2015
* Individual store prices may vary.
Description
How does one describe the indescribable? With trust, the words will come to paint a faint image of that which lives and dwells in us all. This is a true story of a blessed life that through a series of events went to a dark place of abusive relationships and drug addiction, until one night while sitting in a car, Sharon Kay Casey's path changed forever, when she heard God's voice say, Trust me. A few years later she entered a place of golden light. When stillness comes flowing over like a well springing from the depths of our being We see your face, faint at first then brilliantly shining with many lights brighter than the sun itself. We witness the universe moving within you, swirling slowly, then like a spiraling vortex with lights of many colors like precious stones of unspeakable brilliance. Within your being, surely all the heavens dwell. Beams of lightning extend from your head and we your Children of Light stand in awe and wonder.
About the Author
Sharon Kay Casey is a writer and a poet who enjoys writing and sharing daily quotes. Her poems are profound and spiritual in nature. She writes from the heart and uplifts many with her words. Sharon wrote the story Clouds of Heaven, Beings of Light, to share her personal experience of heaven, which she calls our true home. Sharon lives in Central Valley California, where she works as an Information Technology Professional and lives near her loving yet dysfunctional family. She finds inspiration in everything and in all situations. Sharon is a survivor of drug addiction and abusive relationships.
or
Not Currently Available for Direct Purchase