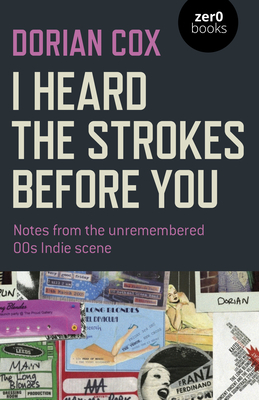 I Heard the Strokes Before You
Notes from the Unremembered '00s Indie Scene
Paperback

* Individual store prices may vary.
Description
Bumping into Amy Winehouse, The Cribs, The Libertines, The Strokes, Arctic Monkeys, The Horrors and Erol Alkan in the centre of the 00s Indie Scene. Dorian was there, down back alleyways in East London with famous rock stars' daughters, getting taxis across town with The Klaxons, taking drugs at Camden Barfly, flying back to Cologne to look for a pair of winkle pickers in a dressing room and waiting until Tuesday to read about what he'd been up to in the NME. After flying back from LA and collapsing in a hotel room, Dorian joined the 27 Club for a few minutes, before coming back to the real world. With a bouquet of flowers sent by Duran Duran. Here he trawls his diaries to bring you the unvarnished stories from the heart of the Indie scene. A cross between The Dirt by Motley Crue and The Kenneth Williams Diaries.
Zero Books, 9781785352157, 360pp.
Publication Date: November 1, 2022
About the Author
Dorian Cox is the creator of the indie rock band The Long Blondes. He selected his bandmates based on their personalities and style before any of the members knew how to play their instruments. But, due to his artistic vision and his eye for talent, he created a cult band for the ages. He lives in Stockport, UK.