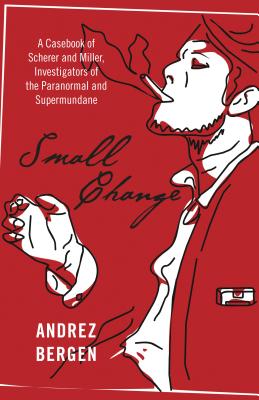 Small Change (Paperback)
A Casebook of Scherer and Miller, Investigators of the Paranormal and Supermundane
Roundfire Books, 9781785352195, 144pp.
Publication Date: December 11, 2015
* Individual store prices may vary.
Description
While chain-smoking Roy Scherer might aspire to fill loafers better worn by Marlowe, Hammer and Spade, reality wears such a whim thin. His clients veer from immortal to monster-brow-beaten, and he's up against foes that howl at the moon, one case of Lazarus Syndrome, dismembered talking heads, and a vengeful Japanese spirit. Scherer's only allies? Ditzy, bookish assistant Suzie Miller, her gung-ho, mostly inebriated father Art, an ageless ballet dancer with martial-arts skills, and a Smith & Wesson boasting silver-plated rounds.
About the Author
Andrez Bergen is an expatriate Australian author, journalist, DJ, photographer and musician, based in Tokyo, Japan.
or
Not Currently Available for Direct Purchase