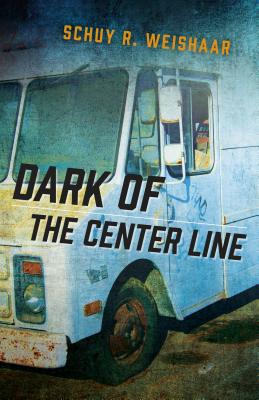 Dark of the Center Line
Paperback

* Individual store prices may vary.
Description
Abraham Jacobsen is misfit for this world. His peculiar gifts have cursed him with a past of good deeds he cannot escape, with dreams and visions he cannot explain, with a future as stone-set as the etchings on a grave marker. Now, just as he has found a suitable place to loose his haunted thoughts in the outer blanks of rural Illinois, Abraham finds himself the prime suspect in the murder of a local girl. He is edged in upon by a priest who wants to see him canonized, an ancient vigilante group with ties to the county's founding fathers, the dead girl's farmer father, and local law enforcement. In his roving, Abraham has burned up the road of life in both directions, scorching and scarring as many as he has helped or healed. And the journey has only taken him deeper within the dark of the center line, into a country nothing-world of fields, farms, and roads, a place that seems peopled with his own inner demons and bad memories. But does the dark of the center line lead somewhere too?WINNER of the 2017 International Book Award in the Visionary Fiction category.
Roundfire Books, 9781785352690, 224pp.
Publication Date: March 25, 2016
About the Author
Schuy R. Weishaar is author of a monograph on philosophy and film, Masters of the Grotesque: The Cinema of Tim Burton, Terry Gilliam, the Coen Brothers, and David Lynch. He is the lyricist and vocalist for the band Manzanita Bones. He teaches writing and literature.
or
Not Currently Available for Direct Purchase