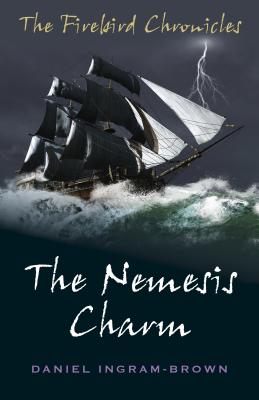 The Nemesis Charm (Firebird Chronicles)
Paperback

* Individual store prices may vary.
Description
They say only the dead can cross a Threshold, the dead and those who have faced a Nemesis Charm.When Apprentice Adventurers, Fletcher and Scoop, discover their mother has fallen under the curse of a strange sickness, they prepare to sail for its source, a Threshold, a doorway to the world beyond the Un-Crossable Boundary.But they are not the only ones seeking to cross the Threshold. Their old enemy, Grizelda, has heard that beyond the Boundary lives a woman with the same power as the Storyteller. With the help of a monster made with an undead heart, she plans to cross the Boundary and steal that power for herself. If she succeeds, the Academy, the island and everything in Fletcher and Scoop's world will be hers.
Our Street Books, 9781785352850, 288pp.
Publication Date: May 27, 2016
About the Author
Daniel Ingram-Brown lives in Knaresborough, England, in a house built from stones from the town s ruined castle. He has written a number of plays and is currently Artistic Director of Suitcase and Spectacles Children's Theatre. He leads projects that explore how stories shape us, discovering what mark they leave on the places we live. Daniel enjoys running workshops and giving author talks for schools, libraries and at festivals. He is interested in exploring philosophical and spiritual questions in fun and engaging ways that inspire children to think and to wonder."
or
Not Currently Available for Direct Purchase