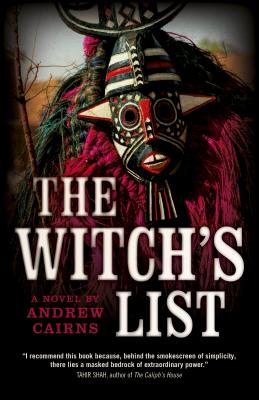 The Witch's List
Paperback

* Individual store prices may vary.
Description
Sandy Beech doesn't believe in witches and the supernatural. However, certain strange events occur which put his scepticism to the test: a burning book, a falling crucifix, a mysterious illness, and a fire in a convent which kills all twelve nuns. On her deathbed, Bernadette, the last surviving nun, warns him to control his lusts and avoid African women. Sandy finds this difficult, since he is attracted to exotic, dark-skinned women and after his hedonistic university exchange year in Paris, marries Rocky from the Ivory Coast. Five years later, childless and with the marriage souring, they decide to visit Rocky's home country. Sandy is drawn into a world of strange beliefs and practices: he finds out about the Witch's List - a list of people destined to die, and is attacked by various animals starting with a ferocious dog in Abidjan. He delves further and further into the realm of African witchcraft, but the horrific truth remains obscure... The Witch's List is the first of a trilogy.
Cosmic Egg Books, 9781785353482, 232pp.
Publication Date: June 24, 2016
About the Author
Andrew Cairns is a Scot, living in the suburbs of Paris with his wife and two daughters. He enjoys travelling and notably visited the Ivory Coast in 1999; experiences and stories which he heard out there inspired this book.
or
Not Currently Available for Direct Purchase