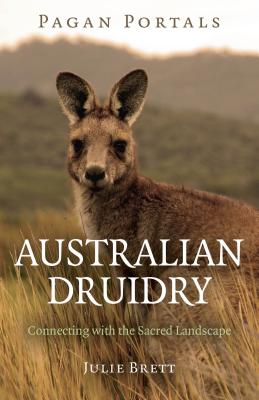 Pagan Portals - Australian Druidry
Connecting with the Sacred Landscape
Paperback

* Individual store prices may vary.
Description
Pagan Portals: Australian Druidry works as a supplement to the study of Druidry and other nature-based spiritual paths as practiced in Australia. The seasons, animals, plants and ancestral histories of the land in Australia are quite different from those of the Celtic lands where Druidry originates. Julie Brett discusses the difficulties of following a nature-based tradition in an environment wildly different from Druidism's place of origin, and offers practical information on how to adapt the practice of Druidry to suit the energy of the land and respect its spirits and ancestors.
Moon Books, 9781785353703, 128pp.
Publication Date: September 29, 2017
About the Author
Julie Brett is the founder of Druids Down Under and a spokesperson for Australian Druidry. She has been teaching and running public rituals based on exploring the Australian land through the traditions of Druidry since 2007. She lives in Katoomba, New South Wales, Australia.
or
Not Currently Available for Direct Purchase