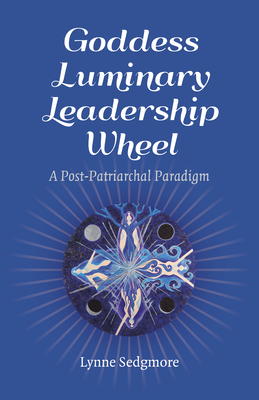 Goddess Luminary Leadership Wheel
A Post-Patriarchal Paradigm
Paperback

* Individual store prices may vary.
Description
'Dr. Lynne Sedgmore CBE is resetting the management literature on leadership, directing it to a new path. Hers is a bold statement: Lynne doesn't do things by half. She positions contemporary leadership as a spiritual enterprise, insisting on incorporating the sacred feminine as an essential component of successful (read: humane, impactful, holistic, globally conscious) leadership. Richly illustrated with practical evidence and timeless wisdom, this beautifully written book will inspire you to better yourself and make your world a better place too.' Prof. Dr. Yochanan Altman, Founding Editor, Journal of Management, Spirituality & Religion, Visiting Professor, WU ViennaThis book is a creative and powerful synthesis of the best of leadership development with an immersive experience of Goddess spirituality. It journeys into new integral territory with a fascinating mix of theory and practice, as well as exciting new Luminary models and illuminating practices. Lynne's vast knowledge and experience as a senior leader, feminist and spiritual seeker, enables her to make this extraordinary contribution to the field of spiritual and mainstream leadership. It provides invaluable guidance and wisdom for leaders, in all contexts, in these complex and challenging times.
Changemakers Books, 9781785354786, 280pp.
Publication Date: December 1, 2021
About the Author
Dr Lynne Sedgmore CBE is a former Chief Executive, a priestess, feminist, activist and published poet. She has edgewalked between mainstream organisations and spiritual communities for over 30 years. She offers a unique synthesis of Leadership, Goddess spirituality and feminism for our modern times. She lives in Barton St David, UK.
or
Not Currently Available for Direct Purchase