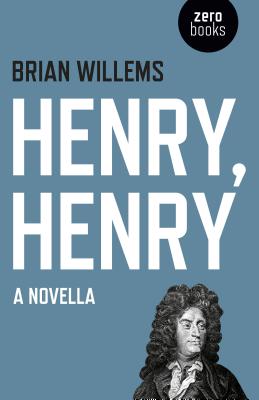 Henry, Henry (Paperback)
A Novella
Zero Books, 9781785355479, 96pp.
Publication Date: June 30, 2017
Description
Henry, Henry is a brilliantly conceived experimental novel comprising two alternating stories: a factually inaccurate pseudo-biography of 17th-century composer Henry Purcell and the mid-20th-century story of the people writing the biography. In the 17th-century narrative, the young Henry is repeatedly imprisoned, has an affair with the choirmaster's wife, and is afflicted with an unusual fondness for nice clothes. Falsely accused of stealing all of the cornets from the royal stock of instruments, Henry is banished to a town infested with the plague. There he starts an affair with another woman, Cathleen. Upon his return to London, Henry is confronted with the complexities of his love life. The 20th-century narrative tells of faux-scholar Mr Austen who has taken up residence in a small coastal town to get on with his work. There he befriends the Purcell family: mother and young son Henry. At once wild, philosophical and thought-provoking, Henry, Henry is a novella that will stay with you.
About the Author
Brian Willems is assistant professor of literature and film theory at the University of Split, Croatia. He is the author of Hopkins and Heidegger and Facticity, Poverty and Clones.
Advertisement