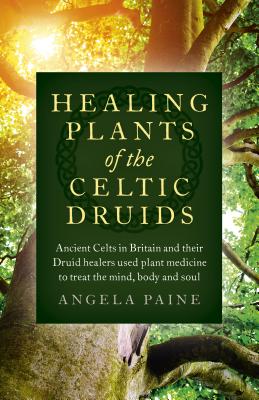 Healing Plants of the Celtic Druids
Ancient Celts in Britain and Their Druid Healers Used Plant Medicine to Treat the Mind, Body and Soul
Paperback

* Individual store prices may vary.
Description
Following on from Healing Power of Celtic Plants, Angela Paine's latest book covers a new range of Celtic medicinal plants which are native to Britain, as well as a few plants, such as Sage and Rosemary, which were introduced by the Romans. Combining the latest scientific data on the healing properties of the herbs used by the ancient Celts with recent archaeological discoveries, written in a jargon-free, easy to understand narrative style and offering a botanical description of each plant, an outline of their chemical constituents, and advice on ways to grow, harvest, preserve and use each plant, Healing Plants of the Celtic Druids is an essential guide.
Moon Books, 9781785355547, 304pp.
Publication Date: December 14, 2018
About the Author
Angela Paine has a BSc in Human Physiology and PhD from the School of Pharmacy, London University, in medicinal plant chemistry. She has been on research trips to Africa and South America to collect plant material used as medicine, and has collaborated with scientists around the world, publishing internationally in scientific journals. Immersed in the Celtic tradition, she runs workshops on Celtic medicinal plants and is the author of Healing Power of Celtic Plants. Angela lives in Stroud, Gloucestershire, and splits her time between the UK and India.