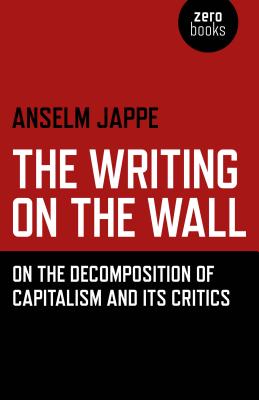 The Writing on the Wall
On the Decomposition of Capitalism and Its Critics
Paperback

* Individual store prices may vary.
Description
The 2008 global financial crisis has led to the re-emergence in public discourse of the idea that capitalism could end. For many, it was proof of the notion that capitalist civilisation has an endemic tendency towards crisis that will ultimately bring about its demise. Must we assume, however, that such an eventuality would inevitably result in the liberation of humanity, as many orthodox Marxists claim? Through a collection of specially revised essays, first published in France between 2007 and 2010, Anselm Jappe draws on the radical new perspective of "the critique of value" as a critical tool with which to understand today's world and to re-examine the question of human emancipation. The Writing on the Wall offers a powerful new analysis of the decomposition of capitalism and its critics.
Zero Books, 9781785355813, 184pp.
Publication Date: September 29, 2017
About the Author
Anselm Jappe is a professor of philosophy, teaching in Italy. In his writings, he has attempted to revive critical theory through a new interpretation of the work of Karl Marx. His book Guy Debord was an intellectual biography of Guy Debord, prime mover of the Situationist International.
or
Not Currently Available for Direct Purchase