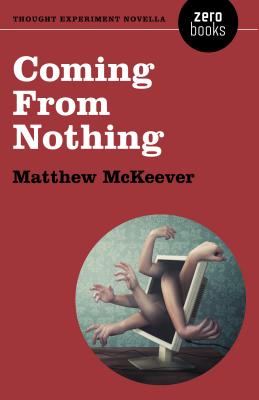 Coming from Nothing
A Thought Experiment Novella
Paperback

* Individual store prices may vary.
Description
Coming From Nothing is a tragi-comic love story concerned with notions of identity, such as Judith Butler's idea that sexual identity isn't determined by the body, and John Locke's that personal identity is a question of memory. The first novella in Zero Books new series of Thought Experiment Novellas, these are books that work out philosophical arguments in their plots. Whether focusing on William James' determinism, Descartes' mind/body dualism, or Judith Butler's argument for gender performativity, these short books attempt to flesh out philosophical problems. They are stories wherein philosophical ideas have consequences, at least in the lives of the characters.
Zero Books, 9781785356193, 136pp.
Publication Date: May 25, 2018
About the Author
Matthew McKeever is an academic philosopher from Northern Ireland. He works as a research assistant affiliated with the University of Oslo's ConceptLab, and is editorial assistant for the philosophy journal Inquiry. He received his PhD from St Andrews on philosophy of language. He has published stories and articles on analytic philosophy and popular culture.
or
Not Currently Available for Direct Purchase