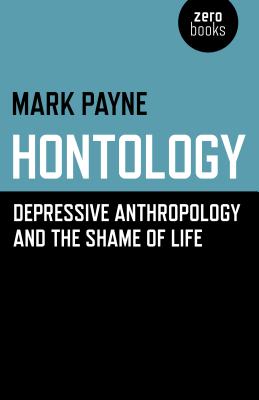 Hontology
Depressive Anthropology and the Shame of Life
Paperback

* Individual store prices may vary.
Description
Jacques Derrida's Specters of Marx has had an enormous influence on recent thought about the fate of human capabilities in late capitalism, especially in Europe. Hontology explores a road not taken in Specters of Marx - the idea that shame is the route by which we access the capabilities for living that are abrogated in modernity. More particularly still, the book considers the loss of the New World as an horizon in which these abrogated capabilities were still in play, and the inhabitants of the New World as presenting forms of life before which Europeans felt shame in comparison with their own. Finally, the book discusses what might take the place of the New World now that its productive horizon of shame has receded from view.
Zero Books, 9781785357312, 80pp.
Publication Date: May 25, 2018
About the Author
Mark Payne is Professor in the Department of Classics and the John U. Nef Committee on Social Thought at the University of Chicago. He is the author of Theocritus and the Invention of Fiction and The Animal Part: Human and Other Animals in the Poetic Imagination, which RECEIVED the 2011 Warren-Brooks Award for Outstanding Literary Criticism. Mark has also published articles on poetry, poetics, and ancient ideas of life.
or
Not Currently Available for Direct Purchase