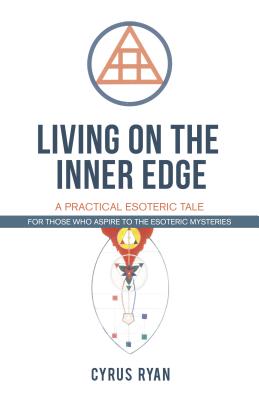 Living on the Inner Edge (Paperback)
A Practical Esoteric Tale
Axis Mundi Books, 9781785357800, 232pp.
Publication Date: December 14, 2018
* Individual store prices may vary.
Description
A mystical story, breaking traditional boundaries, new thought, practices, insights, and a way of knowledge. Everyone walks their own path but in the New Age of Spirituality the idea of Group Work was born from the works of the Tibetan Master D.K., where he introduced the idea of group work on the physical plane and in the higher spheres of the Soul, and the Gurdjieff/Ouspensky Work which was accomplished through intense group meetings and personal interaction. Living on the Inner Edge is a foray into the world of experimental Group Work which lasted for over 30 years, constantly evolving and synthesizing the essence of different Esoteric Traditions into a new body of discipline that achieved extraordinary results.
About the Author
Creativity and spiritual experiences have marked Cyrus Ryan's life since a young age. He has spent time in India and Tibet, where he gained insights into the practices of esoteric Buddhism. An artist, writer and lecturer, Cyrus has lectured at The Theosophical Society, the Association for Higher Awareness (AHA), the New Jersey Metaphysical Society, and the University of Seven Rays. He has published articles in a variety of new age periodicals including The Beacon. Cyrus has been exploring esoteric knowledge for over forty years. He lives in Toronto, Canada.
or
Not Currently Available for Direct Purchase