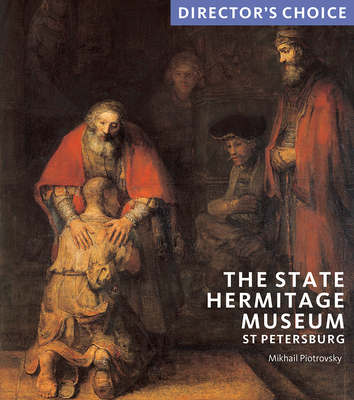 The State Hermitage Museum, St Petersburg (Hardcover)
Director's Choice
Scala Arts Publishers Inc., 9781785511561, 80pp.
Publication Date: March 29, 2020
* Individual store prices may vary.
Description
Highlights from one of the world's finest art collections, featuring masterpieces from every period from the Italian Renaissance to the 20th century, including works by Michelangelo and Matisse via Velazquez, Van Gogh, Rubens and RenoirWorks skillfully chosen and lucidly explained by Director Mikhail PiotrovskyRichly illustrated in full color throughoutFormerly the official residences of the Tsars, the five buildings that comprise the State Hermitage Museum now house one of the finest art collections in the world. The collection is as vast and rich as its surroundings - ranging from prehistoric artifacts to post-Impressionist masterpieces. Here, renowned Director Mikhail Pietrovsky brings his unique insight and expertise to bear on the collection, presenting us with his highlights from the Museum's extensive holdings. Here you will find masterpieces from the Italian Renaissance, the Dutch Golden Age and the Flemish Baroque, as well as Impressionist, Fauvist and Expressionist collections. The artists on display range from Michelangelo to Matisse via Velazquez, Van Gogh, Rubens and Renoir. Beautifully illustrated, this guide succeeds in condensing the Museum's array of treasures and making them accessible to all.
About the Author
Mikhail Piotrovsky has been the Director of the Hermitage since 1992. He is President of the Union of Museums of Russia, the Dean of St Petersburg State University's Faculty of Oriental Studies and the author of over 250 publications.