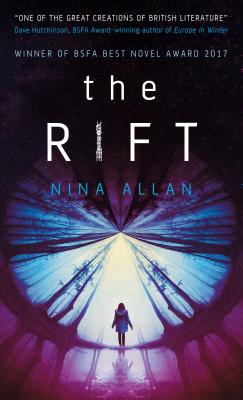 The Rift (Paperback)
Titan Books, 9781785650376, 400pp.
Publication Date: July 11, 2017
Other Editions of This Title:
Mass Market (6/25/2019)
* Individual store prices may vary.
Description
Selena and Julie are sisters. As children they were closest companions, but as they grow towards maturity, a rift develops between them.
There are greater rifts, however. Julie goes missing at the age of seventeen. It will be twenty years before Selena sees her again. When Julie reappears, she tells Selena an incredible story about how she has spent time on another planet. Selena has an impossible choice to make: does she dismiss her sister as a damaged person, the victim of delusions, or believe her, and risk her own sanity in the process? Is Julie really who she says she is, and if she isn't, what does she have to gain by claiming her sister's identity?
About the Author
Nina Allan's debut novel The Race was shortlisted for the John W. Campbell Memorial Award, the BSFA Award and the Kitchies Red Tentacle. She has won the BSFA Award for Short Fiction, the Grand Prix de l'Imaginaire, and the Aeon Award. She has been shortlisted for the British Fantasy Award four times and was a finalist for the 2014 Shirley Jackson Award. She blogs at ninaallan.co.uk.
Praise For The Rift…
"Moving, subtle, and ambiguous, this is a good pick for literary-sf fans" - Booklist

"a reminder that upheaval is rarely resolved so easily as in books, that human relationships can often be messy, complicated, and unresolvable things" Barnes & Noble SFF blog

"an exceptionally rich, haunting and immersive reading experience that will linger on your mind for a long time after you've finished reading it"  Rising Shadow 

"a lot of fun concepts here and a fully crafted alien world" Sciencefiction.com

"worth the read" Gamers Sphere

"The Rift will appeal to any science-fiction lover. It's well written and surprising in a way that many of the clumsier science-fiction stories today aren't. As the story delves deeper into fantastical territory, it might be off-putting to some. Nonetheless, for those willing to remain with the story until the end, it is worth the investment. Through the unbelievable and the disturbing, the book maintains a level of practicality that is refreshing." - Portland Book Review