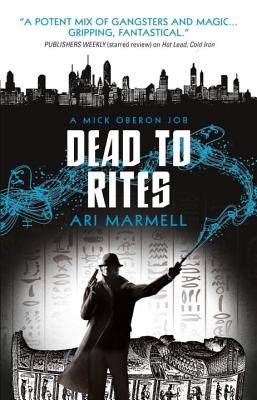 Dead to Rites (Paperback)
A Mick Oberon Job 3 (A Mick Oberon Job Book)
Titan Books, 9781785650970, 336pp.
Publication Date: August 16, 2016
* Individual store prices may vary.
Description
Mick Oberon may look like just another 1930s private detective, but beneath the fedora and the overcoat, he's got pointy ears and he's packing a wand. The third title in this popular series.
About the Author
Ari Marmell is a fantasy writer with novels and short stories published through Spectra (Random House), Pyr, Wizards of the Coast, and others. He is the author of role-playing game materials for Dungeons & Dragons and the World of Darkness line, as well as the tie-in novel to the hit video game Darksiders. He lives in Austin, Texas with his wife, George.
Praise For Dead to Rites: A Mick Oberon Job 3 (A Mick Oberon Job Book)…
"classic hard-boiled detective fiction. Fans of Jim Butcher's Dresden Files series will find plenty to like." Publishers Weekly