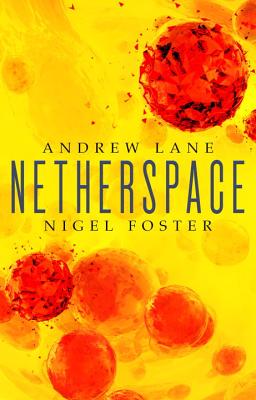 Netherspace
Netherspace 1
Paperback

* Individual store prices may vary.
Description

Aliens came to Earth forty years ago. Their anatomy proved unfathomable and all attempts at communication failed. But through trade, humanity gained technology that allowed them to colonise the stars. The price: live humans for every alien faster-than-light drive.
 
Kara's sister was one of hundreds exchanged for this technology, and Kara has little love for aliens. So when she is drafted by GalDiv – the organisation that oversees alien trades – it is under duress. A group of colonists have been kidnapped by aliens and taken to an uncharted planet, and an unusual team is to be sent to negotiate. As an ex-army sniper, Kara's role is clear. But artist Marc has no combat experience, although the team's pre-cog Tse is adamant that he has a part to play. All three know that success is unlikely. For how will they negotiate with aliens when communication between the species is impossible?
Praise For Netherspace: Netherspace 1…
"Matches the high notes of [Frederik] Pohl (Gateway) and Peter Watts (Blindsight) while adding enough new ideas to sing its own dissonant song." B&N SFF blog

"A dark look at what could be hiding in space waiting for us to let our guard down." - Booklist

"A tense, provocative story, which puts a truly original spin on the idea of intergalactic interaction. It's plausible, unpredictable, and thoroughly entertaining as it sets the stage for future installments and even more questions." - Publishers Weekly

 "A unique world that happens to be familiar, great character development, a fun change for the human race, and fast pacing leaves this as one science fiction book that you'll want to pick up!"  ScienceFiction.com 

"One of the best original science fiction novels I've read. Alien races are again beyond the understanding of mankind and I couldn't be happier. Highest possible recommendation." SciFi Pulse
Titan Books, 9781785651847, 400pp.
Publication Date: May 2, 2017
About the Author
Andrew Lane is the author of twenty-nine books and multiple short stories, television scripts and audio dramas. He is perhaps best known for his Young Sherlock series, which have sold to 42 countries. He has also written three well-reviewed adult crime novels under a pseudonym, the first of which has been optioned as a US TV series. He is currently writing another series featuring Doyle's Professor Challenger. He lives in Dorset.

Nigel Foster began as an advertising copywriter, first in the UK and then North America. He moved on to television and radio factual programming before co-founding a successful movie magazine. Back in the UK highlights include developing and launching OK! Magazine; an international non-fiction best-seller about the Royal Marines Commandos; and six of the most popular Bluffer's Guides, world-wide.
or
Not Currently Available for Direct Purchase