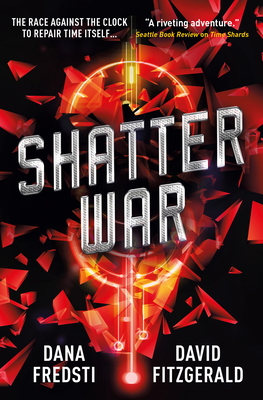 Time Shards - Shatter War (Paperback)
Titan Books, 9781785654541
Publication Date: September 3, 2019
* Individual store prices may vary.
Description
Time shatters into shards of the past, present, and future. A group of survivors dodges threats from across history to locate the source and repair the damage before it's too late.

A group of unintended heroes forms, including San Diego native Amber Richardson, 1880s reporter Nellie Bly, a young warrior from Roman Britannia, a Victorian scoundrel, and a World War II commando. This ragtag team of survivors joins "Merlin," a mysterious figure who may be their only hope to save the world--if he is who he claims to be. When their 23rd century ship the Vanuatu is sabotaged by an unknown enemy and thrown far off its course, the team quickly finds itself torn apart...
About the Author
Dana Fredsti is the author of the Ashley Parker PLAGUE TOWN trilogy, as well as a frequent short fiction contributor and author (under pseudonym) of a number of erotic fantasy novels. She has been a producer, director, and screenplay writer for stage and film, and was the co-writer / associate producer on Urban Rescuers, which won Best Documentary at the 2003 Valley Film Festival in Los Angeles.