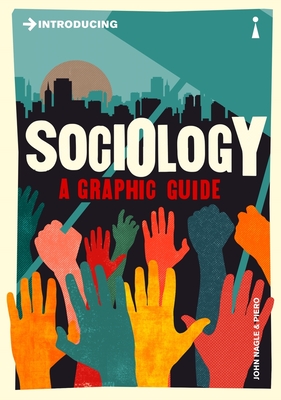 Introducing Sociology
A Graphic Guide (Introducing Graphic Guides)
Paperback

* Individual store prices may vary.
Description
Sociology is interested in the way citizens shape a society and the way a society shapes its citizens. Simply, it is the study of how society functions, or how it doesn't. In the series' inimitable style, Introducing Sociology: A Graphic Guide traces the origins of sociology from industrialization, revolution and the Enlightenment through to globalization, neoliberalism and the fear of nationalism - introducing you to key thinkers, movements and concepts along the way. You will develop insight into the world around you, as you engage your 'sociological imagination' and explore studies of the city, theories of power and knowledge, concepts of national, racial and sexual identity, and much more.

Icon Books, 9781785780738, 176pp.
Publication Date: February 21, 2017
About the Author
Dr. John Nagle is a Lecturer at the University of Aberdeen, where he researches conflict and peace processes, multiculturalism and social movements. His work is widely published in the academic and popular press. Piero is an illustrator, artist and graphic designer whose work has been included in the Royal College of Art in London. He has illustrated many Introducing titles.