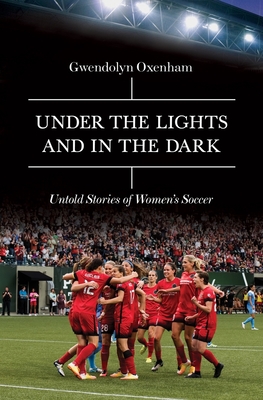 Under the Lights and in the Dark (Hardcover)
Untold Stories of Women's Soccer
Icon Books, 9781785781537, 320pp.
Publication Date: September 5, 2017
Other Editions of This Title:
Paperback (7/10/2018)
* Individual store prices may vary.
Description
In 2004, journalist and award-winning documentary maker Gwendolyn Oxenham played futebol feminino for Santos FC, Brazil. The team hitchhiked to practice, shared their field with a horse and wore hand-me- downs from the men's team.
If this was Brazil, the mecca of futebol, what did the women's game look like in other countries?
Under the Lights and in the Dark takes us inside the world of women's soccer, following players across the globe, from Portland Thorns star Allie Long, who trains in an underground men's league in New York City; to English national Fara Williams, who hid her homelessness from her teammates while playing for the English national team. Oxenham takes us to Voronezh, Russia, where players battle more than just snowy pitches in pursuing their dream of playing pro, and to a refugee camp in Denmark, where Nadia Nadim, now a Danish international star, honed her skills after her family fled from the Taliban.
Whether you're a newcomer to the sport or a die-hard fan, this is an inspiring book about stars' beginnings and adventures, struggles and hardship, and, above all, the time-honored romance of the game.
About the Author
Gwendolyn Oxenham is the author of Finding the Game: Three Years, Twenty-five Countries and the Search for Pickup Soccer (St Martin's Press) and the director of Pelada, an award-winning documentary. She has written for The Atlantic, Sports Illustrated, and Slate, and has an MFA in creative writing. A Duke University soccer alum who played for Santos FC in Brazil, she currently lives in Dana Point, California.
or
Not Currently Available for Direct Purchase