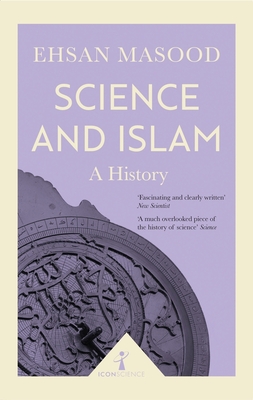 Science and Islam (Paperback)
A History (Icon Science)
Icon Books, 9781785782022, 256pp.
Publication Date: June 13, 2017
Other Editions of This Title:
Hardcover (12/23/2008)
* Individual store prices may vary.
Description
Long before the European Enlightenment, scholars and researchers working from Samarkand in modern-day Uzbekistan to Cordoba in Spain advanced our knowledge of astronomy, chemistry, engineering, mathematics, medicine and philosophy. From Musa al-Khwarizmi, who developed algebra in ninth-century Baghdad, to al-Jazari, a 13th-century Turkish engineer whose achievements include the crank, the camshaft and the reciprocating piston, Ehsan Masood tells the amazing story of one of history's most misunderstood yet rich and fertile periods in science, via the scholars, research, and science of the Islamic empires of the Middle Ages.
About the Author
Ehsan Masood worked for the journal Nature as a writer from 1995 to 1999 and again as acting chief commissioning editor in 2008/2009. He has also worked as Opinion Editor of New Scientist, and written for Prospect magazine and openDemocracy.net, as well as The Times, The Guardian and Le Monde.