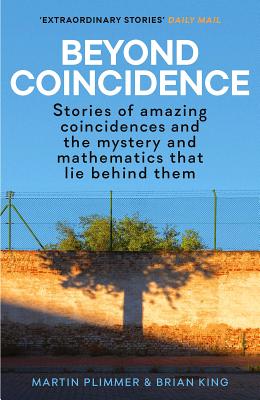 Beyond Coincidence (Paperback)
Icon Books, 9781785785016, 320pp.
Publication Date: July 9, 2019
Other Editions of This Title:
Paperback (7/10/2007)
Hardcover (12/27/2005)
* Individual store prices may vary.
Description
Laura Buxton, aged ten, releases a balloon from her garden. It lands 140 miles away in the garden of another Laura Buxton, aged ten. Coincidence? Or something beyond coincidence?
Is someone playing snap with our lives? Could it be the hand of God? Or are we, as some scientists have suggested, being granted an insight into a hyper-connected universe whose ubiquitous web-like workings we can only dimly discern?
Beyond Coincidence is a celebration of the universe's most beguiling phenomenon, containing more than 250 amazing stories of coincidence. From sympathetic magic to the science of probability, from the vicissitudes of gamblers to the mysterious communions of subatomic particles, this book chases coincidence in all its many guises, analysing how it affects every aspect of our lives and why it means so much to even the most sceptical of us.
'A first-rate book' The Observer
'Guaranteed to send a shiver down your spine' Good Book Guide
'Extraordinary stories' Daily Mail
About the Author
Brian King is an award-winning pioneer of radio documentaries and BBC comedy programmes including, coincidentally, a series about coincidence, presented by Martin Plimmer. He is also the author of The Lying Ape and Walking in on Mum and Dad. Martin Plimmer is a journalist and broadcaster and author of the fictionalised memoir King of the Castle. Once, while in the waiting room of a hospital after banging his head, Martin found a two-year-old magazine open at an article he had written on the subject of headaches.