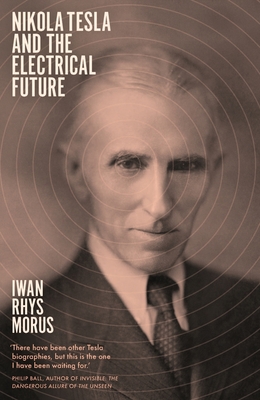 Nikola Tesla and the Electrical Future
Paperback

* Individual store prices may vary.
Other Editions of This Title:
Hardcover (10/8/2019)
Description
Nikola Tesla was a bundle of contradictions - a consummate showman and a private recluse; a man of science addicted to self-promotion; a prolific inventor of technologies that made other people's fortunes.
Tesla made giant leaps in the technology of electrical supply, X-rays, radio remote control, and wireless electrical transmission. He embodied the aspirations and the contradictions of an age of innovation that seemed to have the future firmly in its grasp. Then as now, he attracted cranks and visionaries in equal number. His restless speculations and experiments about the way tomorrow would look helped to inaugurate a new way of trying to understand the future.
More than just a biography of Tesla, this book takes the inventor as its guide and follows him through the cut-throat entrepreneurial culture of late Victorian and Edwardian electrical invention. The book will explore the electrical future that Tesla helped create and the raw materials from which that future was forged.
Icon Books, 9781785786174, 256pp.
Publication Date: September 8, 2020
About the Author
Iwan Rhys Morus is professor of history at Aberystwyth University. He graduated in Natural Sciences from Cambridge and completed his doctorate there in the history and philosophy of science. He is a board member and former editor of the journal History of Science, and fellow of the Royal Historical Society. He has published widely on the history of science. Recent publications include Michael Faraday and the Electrical Century (Icon Books, 2017) and the Oxford Illustrated History of Science.