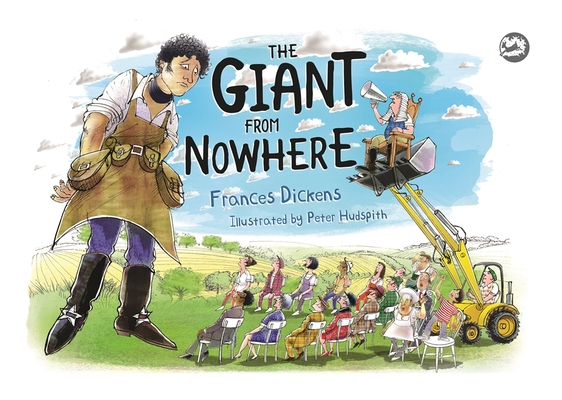 The Giant from Nowhere (Hardcover)
Jessica Kingsley Publishers, 9781785925351, 56pp.
Publication Date: July 19, 2018
* Individual store prices may vary.
Description
This story is about a Giant who lives in Nowhere, with no one around to make friends with. He's so lonely that he goes searching for the village of Somewhere - only to find that he's still too big to fit in The Giant seems huge and scary to the villagers, but can they learn to understand him and make him feel at home? Beautifully illustrated, this heart-warming tale encourages children to think about inclusivity and tolerance and to develop language skills, while allowing them to take part in the story themselves. Its exploration of differences and belonging make it especially suitable for children with special needs or for whom English is a second language, and the activities will help these children build communication skills. Featuring fun and adaptable lesson plans (also available online) including activities for discussion, creative writing and arts and crafts, it is the perfect resource for children aged 5-8 and those who work with or care for them.
About the Author
Frances Dickens worked for 19 years as a primary school teacher, specialising in English as a second language and special educational needs. She has written several books for children, and lives in London, UK. Peter Hudspith has worked with on several projects with publishers, including producing multiple illustrations to be used in child psycho-linguistic research. He now lives in Leeds where he has been working on portraits of famous artists.