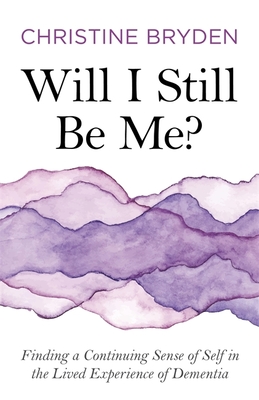 Will I Still Be Me? (Paperback)
Finding a Continuing Sense of Self in the Lived Experience of Dementia
Jessica Kingsley Publishers, 9781785925559, 144pp.
Publication Date: August 21, 2018
* Individual store prices may vary.
Description
What does a dementia diagnosis mean for an individual's sense of self? Christine Bryden shares her insider view on living with dementia and explains how a continuing sense of self is possible after diagnosis and as the condition develops.
Encouraging a deeper understanding of how individuals live meaningfully with dementia, the book challenges the dominant story of people with dementia 'fading away' to eventually become an 'empty shell'. It explores what it means to be an embodied self with feelings and emotions, how individuals can relate to others despite cognitive changes and challenges to communications, and what this means for the inclusion of people with dementia in society.
About the Author
Christine Bryden was diagnosed with dementia in 1995 and since then has become the foremost dementia advocate, speaking at national and international conferences and campaigning for self-advocacy. She lives in Brisbane, Australia.