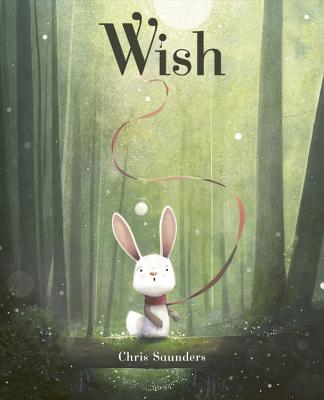 Wish (Hardcover)
words & pictures, 9781786033468, 32pp.
Publication Date: March 12, 2019
* Individual store prices may vary.
Description
Rabbit has never had a wish before; but one day he gets not just one, but three! Wish is a touching story about the power of kindness and the magic of friendship, with beautiful and emotive illustrations from Chris Saunders.
 
Once every year wishes take flight,
filled with hope and twinkling light.
They dance in the air, with a swirl and a swish,
you have to be lucky to be chosen by a wish.
 
Rabbit cannot decide what to wish for, so he asks his friends Mouse, Fox, and Bear what they would do if they had a wish. Being selfless and kind, Rabbit grants all three wishes to his friends. They are so grateful for his kindness and generosity, they share their wishes with him.
About the Author
Chris Saunders is a freelance illustrator who received an Illustration BA Honours Degree (First Class) from the University of Northampton. He was awarded the 2010 e-Creative nomination for new talent in the field of illustration. Chris lives in Bishop Auckland, in the northeast.
Praise For Wish…
"It is beautifully illustrated and the story is just so precious." - Book Nerd Mommy
- Clarissa, Book Nerd Mommy
Storytime Magazine — 'An adorable tale about a rabbit who's lucky enough to get three wishes. Unsure what to do with them, he asks his friends for advice, and ends up giving his precious wishes away. Fortunately, Rabbit is rewarded in the best possible way.'
- Storytime Magazine
"Unreservedly and enthusiastically recommended for family, daycare center, preschool, elementary school, and community library picture book collections for children"
- Midwest Book Review
"A charming tale about a rabbit who uses his three wishes to support his friends." - Spirituality and Practice
- Patricia Campbell Carlson, Spirituality and Practice