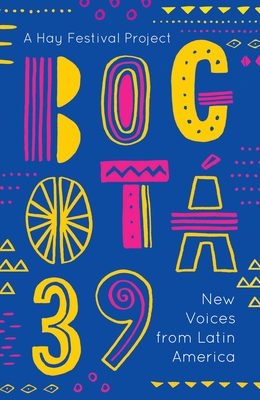 Bogota 39 (Paperback)
New Voices from Latin America
ONEWorld Publications, 9781786073334, 352pp.
Publication Date: August 14, 2018
* Individual store prices may vary.
Description
This an anthology of short stories from the thirty-nine best Latin American authors under forty is beng published in conjunction with the Hay Festival. With authors from fifteen different countries, this really is a diverse collection of stories that will transport readers to a whole host of new worlds and showcase the best writing coming out of Latin America today.
The chosen authors include Valeria Luiselli, Samanta Schweblin and Laia Jufresa. Their stories will be translated into English by a group of the finest translators around, including familar names such as Daniel Hahn and Christina MacSweeney as well as many new and exciting talents. The anthology will be launched at the Hay Festival in 2018 with events bringing many of the authors and translators together to celebrate these fantastic authors and their stories.