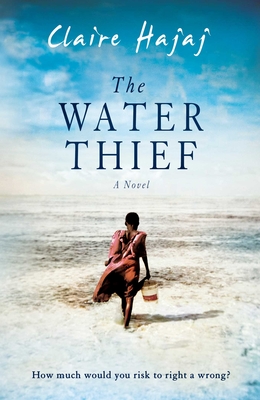 The Water Thief (Hardcover)
ONEWorld Publications, 9781786073945, 320pp.
Publication Date: September 11, 2018
Other Editions of This Title:
Paperback (12/1/2020)
* Individual store prices may vary.
Description
How much would you risk to right a wrong? From the award-winning author of Ishmael's Oranges comes a searing novel with a profound moral conflict at its heart.
When a heart attack kills his father, young architect Nick abandons his comfortable London life to volunteer abroad for a year - a last chance to prove himself, and atone for old sins.
But in a remote village on the edge of the Sahara, dangerous currents soon engulf him: a simmering family conflict, hidden violence and fanaticism, his host's lonely wife hiding secrets of her own. Their attraction threatens both their worlds, blurring the line between right and wrong. And when a deadly drought descends it brings an irrevocable choice. With all their hopes at stake, should he take matters into his own hands? Or let fate run its course? His decision has life-changing consequences for them all.
About the Author
Claire Hajaj has spent the past fifteen years working in international aid and conflict resolution for the United Nations, across war zones from Burma to Baghdad. She shares Palestinian and Jewish heritage, growing up between the deserts of the Middle East and the gardens of rural England. Claire's writing has also appeared in Newsweek, The Sunday Times, New Statesman, The Telegraph, London Literary Review, as well as political institutions dedicated to peace. She has an MA in Classical and English Literature from Oxford University, and is a fellow of the UN Centre for Policy Research. She currently lives in Tajikistan.