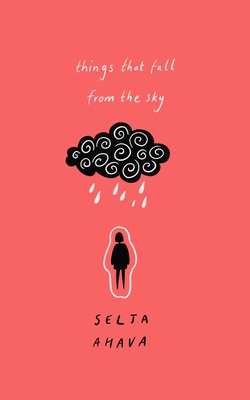 Things That Fall from the Sky (Hardcover)
ONEWorld Publications, 9781786075413, 240pp.
Publication Date: May 14, 2019
* Individual store prices may vary.
Description
One quirk of fate can send life spiralling in the most unexpected direction...
Things that Fall from the Sky is a stunning narrative that explores the unexpected and inexplicable nature of reality.
Three lives are changed forever by a series of random events: a young girl loses her mother when a block of ice falls from the sky; a woman wins the jackpot twice; and a man is struck by lightning four times. Selja Ahava weaves together these unique stories in a charming, one-of-a-kind tale about just how far people will go to force life into a logical pattern they can make sense of.
Things that Fall from the Sky is a story of everyday life. But it is also a meditation on the passing of time, the endurance of love and the pain of loss. This prize-winning novel by one of Finland's best-loved writers is now touching readers' hearts all over the world, painting an unforgettable picture of the unforeseen twists and turns that can define a lifetime.
About the Author
Selja Ahava is a novelist and screenwriter. Her acclaimed debut novel The Day the Whale Swam through London (2010) was nominated for the Helsingin Sanomat Literary Prize, and won the Laura Hirvisaari Prize (the Bookseller's Literary Prize) in 2010. Her second novel, Things that Fall from the Sky won the EU Prize for Literature in 2016, and was nominated for the Finlandia Prize and the Tulenkantajat Prize. Emily Jeremiah and Fleur Jeremiah are the translators of Aki Ollikainen's White Hunger (Pereine Press), which was longlisted for the 2016 Man Booker International Prize. Their other co-translations include Asko Sahlberg's The Brothers (Peirene Press).