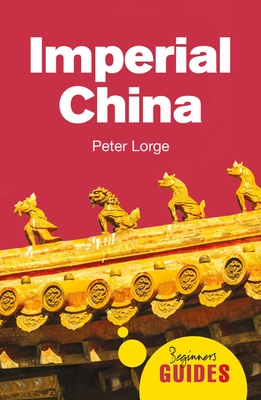 Imperial China
A Beginner's Guide (Beginner's Guides)
Paperback

* Individual store prices may vary.
Description
In 221 BCE, the Qin state conquered its neighbours and created the first unified Chinese empire in history. So began the imperial era, where dynasties claiming divine assent ruled for more than 2,000 years, until the last emperor abdicated in 1912.

It was a period of immense change and claims to consistency. As borders shifted and rulers struggled to exert control over every region of their diverse territories, elites held that they were inheritors of a rich, pre-imperial culture. But just as imperial China changed the world with the compass, printing, gunpowder, the gun and more, it too was changed when it came into contact with others through trade, exploration and war.

For anyone curious about imperial China, Peter Lorge introduces the major ruling dynasties, religions, arts, thinkers, inventions, military advancements, economic developments and historians of this fascinating period.
Praise For Imperial China: A Beginner's Guide (Beginner's Guides)…
'In short, fast-paced chapters, Peter Lorge provides a fresh look at key elements of China's imperial past. He invites the reader to ponder what we mean by "China", how to understand "dynasty", and whether sources written in literary Chinese overstate unity and continuity and underplay law, the military, and openness to new ideas.'
— Patricia Buckley Ebrey, Professor of History, University of Washington, and author of The Cambridge Illustrated History of China
Oneworld Publications, 9781786075789, 208pp.
Publication Date: July 6, 2021
About the Author
Peter Lorge is Associate Professor of Asian Studies at Vanderbilt University. He is a historian of tenth- and eleventh-century China, with a particular interest in Chinese military, political and social history. His previous books include Chinese Martial Arts: From Antiquity to the Twenty-First Century and The Asian Military Revolution.