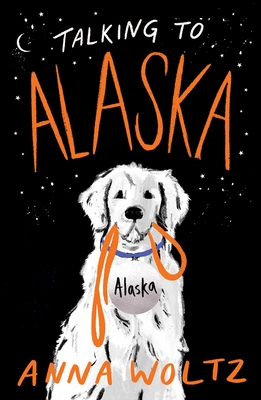 Talking to Alaska (Hardcover)
Rock the Boat, 9781786078803, 192pp.
Publication Date: September 8, 2020
* Individual store prices may vary.
Description
A powerful story of two unlikely friends brought together by a dog

After the worst summer of her life, Parker desperately wants to be invisible. But her new classmate Sven has other ideas. He knows he has to do something memorable on his first day or he'll forever be the epileptic kid that everyone feels sorry for. Unfortunately for Parker, he decides to make her his target. So, when Parker discovers that Alaska, the dog she used to own and love, is now Sven's assistance dog, she hatches a plan to get her revenge…
About the Author
Anna Woltz is an internationally bestselling children's author based in the Netherlands. She has written 24 books for young readers, which have been translated into nineteen languages and won numerous prizes. Talking to Alaska won one of the most prestigious literary prizes for Dutch children's books, the Zilveren Griffel.
Praise For Talking to Alaska…
'Talking to Alaska's strong characters and intriguing plot are powerful hooks into this heartfelt story.'
— Florentyna Martin, Waterstones Children's Book Buyer

'Parker and Sven can't stand each other but I loved them both from the very first page. Feisty and believable, both vulnerable in different ways, they are linked together by Alaska, Parker's beloved dog who, she discovers, now belongs to Sven. Themes of friendship, loneliness, damage and privacy are woven into a tense story with characters that jump of the page, this will be an unmissable debut in the UK.'
— Jill Coleman, Director of Children's Books, BookTrust

'From the start Alaska caught me with its unclichéd voices. It has two strikingly engaging young protagonists: the boy determined to be known for something other than his epilepsy and the outsider girl in mourning for her lost dog. Original in both the prose and the characterisation, this friendship drama and mystery story is a cut above.'
— Nicolette Jones, BookTrust judge

'From the very first pages you are invested in the main characters. Big issues are dealt with in a sensitive accessible way and the story moves at a terrific pace. Highly recommended.'
— Simon Key, BookTrust judge