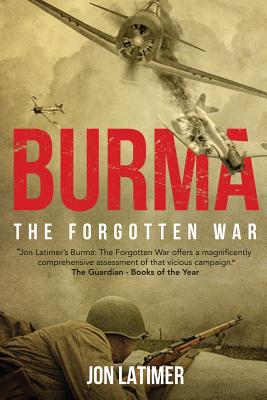 Burma (Paperback)
The Forgotten War
Thistle Publishing, 9781786080585, 618pp.
Publication Date: September 6, 2018
* Individual store prices may vary.
Description
Through festering jungle and across burning plains to high mountains and lazy rivers, the Burma campaign of the Second World War involved the longest retreat in British history, and the longest advance; long-range penetration miles behind enemy lines, vicious hand-to-hand fighting, and the horrors of forced labour

The Figureheads of the campaign were singular characters like Slim, Mountbatten, Stilwell and Wingate; while its ranks were dominated by ordinary soldiers gathered 'like a whirlpool from the ends of the earth' - from Britain, America, Canada, Australia, New Zealand, West, East and South Africa, but overwhelmingly from India.

Jon Latimer draws these disparate strands together in a gripping narrative that encompasses everything from the widest political developments to detailed tactical operations. His focus is the experiences of thousands of ordinary people whose lives were transformed by this south-east Asian maelstrom, many of whom feel that they were forgotten. Burma ensures that none of them are.