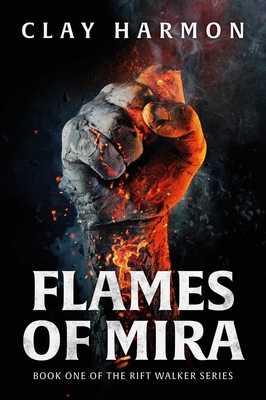 Flames Of Mira
Paperback

* Individual store prices may vary.
Description
An epic new fantasy in a world of ice, fire and magic!

On a world whose bitter cold surface can't be survived, everyone lives underground and wealth is determined by proximity not to light but to heat, giant ice stalactites plummet into lava pools, and all travel is through a network of subterranean passages.

Magical power comes from days-long life-threatening trials which enable the binding of rock and metals in the human body to those in the world around us. Many people aren't bound to a mineral at all, and rarely more than one.

Ig was put through his trials by the Great Ones themselves. His bindings are virtually unlimited, the trials to attain those bindings so arduous he was lucky to survive. He's now blessed with great power, but cursed with a flesh binding that ties him until death to Magnate Sorrelo, and death is the price of disobedience.
Solaris, 9781786185419, 432pp.
Publication Date: April 26, 2022
About the Author
Clay Harmon has spent most of his life in California's Central Valley, growing up outside of Yosemite, then moving to Fresno, where he worked at a B&N while studying Business Administration & Marketing. He now works in marketing for a software development firm. In his off-time, he lifts weights, loses at video games, and terrorizes his cats. He currently lives in Saratoga Springs, Utah, with his wife.