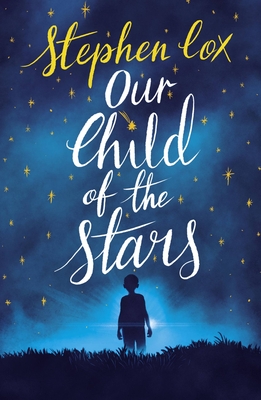 Our Child of the Stars
Paperback

* Individual store prices may vary.
Other Editions of This Title:
Digital Audiobook (3/2/2020)
Hardcover (3/3/2020)
Description
"It's a wonderfully emotional, heart-warming journey of what it really means to be a parent" --The Los Angeles Times


In this magical, bewitching debut, Molly and Gene Myers' marriage is on the brink of collapse. Then a child arrives, with a remarkable appearance. Will he bring them together, or tear their whole world apart?

Molly and Gene Myers were happy, until tragedy blighted their hopes of children. During the years of darkness and despair, they each put their marriage in jeopardy, but now they are starting to rebuild their fragile bond.

This is the year of Woodstock and the moon landings; war is raging in Vietnam and the superpowers are threatening each other with annihilation.

Then the Meteor crashes into Amber Grove, devastating the small New England town - and changing their lives for ever. Molly, a nurse, caught up in the thick of the disaster, is given care of a desperately ill patient rescued from the wreckage: a sick boy with a remarkable appearance, an orphan who needs a mother.

And soon the whole world will be looking for him.

Cory's arrival has changed everything. And the Myers will do anything to keep him safe.
Praise For Our Child of the Stars…
"A solid work of science fiction that never loses sight of its emotional core."
—Amazing Stories

"It's a wonderfully emotional, heart-warming journey of what it really means to be a parent and a reminder that at times it feels like society as a whole hasn't really become any more accepting of those who are different since the 1960s."—The Los Angeles Times

"Sympathetic characterisation and fine storytelling... What makes this such a satisfying read, apart from the thrillingly rendered chase (and the refreshing notion that not all aliens are bent on inimical invasion), is the characterisation of Molly and Gene, a childless couple given this one miraculous chance to show love for an adopted son. This is an optimistic take on the ET theme, done without the schmaltz of the film"—The Guardian

"A pleasing, big-hearted read, its late-1960s setting well evoked"—Financial Times

"Part ET, part Wonder, part Snow Child, it has the same combination of science fiction and heart-tugging tenderness that Stephen King does so well"—Grazia

"Cox takes a straightforward SF idea and turns it into something wholly fresh and intensely gripping. A tightly personal story draws readers deep into a couple's struggle to protect an innocent caught up in (literally) world-shaking events. By looking back to the '60s space race, and what might have been, Cox invites us to muse on events and ideas that have shaped the societies we live in today, and asks us where we might want humanity to go"—Juliet McKenna, author of the No.1 bestselling The Green Man's Heir

A powerful combination of warm-hearted hope and steely-eyed realism... Idealism collides with harsh reality, hope battles violence and a family desperately tries to hold on... A heartfelt, richly imaginative and gripping story"—SciFiNow

"I loved this book. It was one of those I couldn't put down but didn't want to end. It is beautifully written and certainly stirs the emotions. It is a tale of love, loss, friendship, loyalty and doing the right thing"—Sue Tingey, author of the Soulseer Trilogy

"An uplifting tale of love and kindness"—Candis

"Rich layers of depth and superbly drawn characters that are a joy to read... a finely crafted adventure with pacing that expertly ramps up throughout... I tore through it"—Dominic Dulley, author of Shattermoon

"Dark and compelling reading"—Irish Examiner

"with pace, tension, atmosphere and prose that pulls you along...an out of this world winner."—Sunday Sport

"written at a thrilling pace"—SFX Magazine
Jo Fletcher Books, 9781786489968, 496pp.
Publication Date: February 2, 2021
About the Author
Stephen Cox was born in the USA and now lives in London with his partner of twenty years. A father to two children, he has worked for various not-for-profits, most notably for twelve years with Great Ormond Street Hospital.
or
Not Currently Available for Direct Purchase