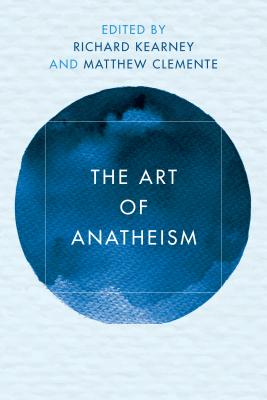 The Art of Anatheism (Reframing Continental Philosophy of Religion) (Paperback)
Rowman & Littlefield International, 9781786605214, 314pp.
Publication Date: December 12, 2017
Other Editions of This Title:
Hardcover (12/12/2017)
* Individual store prices may vary.
Description
Theopoetics names the notion that the divine (theos) manifests itself as creative making (poiesis). Anatheism expresses the attendant claim that this making takes the form of a second creation - re-creation or creation again (ana) - where humanity and divinity collaborate in the coming of the Kingdom. The Art of Anatheism brings together philosophers, theologians, and artists to open up the question of the relationship between artistic creation and the divine. The book asks the question - how can God happen again after the death of God? It answers it by proposing an 'art of anatheism' which attends to the recreation and return of the divine through certain forms of literature, painting, liturgy, music, and performance. Engaging students, scholars, and interested readers across a wide range of disciplines - philosophy, theology, aesthetics, literary criticism, poetics - the volume includes contributions from both practising artists and professional academics. As such it brings together examples from ancient religious wisdom traditions and cutting-edge contemporary cultural practices to suggest that the sacred is often most potent and persuasive when recreating the everyday world of our secular experience.
About the Author
Matthew Clemente is a teaching fellow in philosophy at Boston College. He is co-editor, with C.H. Doude van Troostwijk, of Richard Kearney's Anatheistic Wager: Philosophy, Theology, Poetic (2017). Richard Kearney is Charles Seelig Chair of Philosophy at Boston College. His many publications include Anatheism: Returning to God after God (2010), Debates in Continental Philosophy: Conversations with Contemporary Thinkers (2004), On Paul Ricoeur: The Owl of Minerva (2005) and Navigations: Collected Irish Essays 1976-2006 (2007).
or
Not Currently Available for Direct Purchase