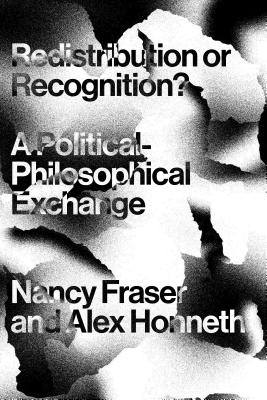 Redistribution or Recognition? (Paperback)
A Political-Philosophical Exchange
Verso, 9781786633194, 288pp.
Publication Date: November 13, 2018
* Individual store prices may vary.
Description
"Recognition" has become a veritable keyword of our time, but its relation to "redistribution" remains undertheorized. This volume remedies the lacuna by staging a sustained debate between two philosophers, one North American, the other European, who hold different views of the matter. Highly attuned to contemporary politics, the exchange between Nancy Fraser and Axel Honneth constitutes a rigorous dialogue on moral philosophy, social theory, and the best way to conceptualize capitalist society.
About the Author
Nancy Fraser is Loeb Professor of Philosophy and Politics at the New School for Social Research, Einstein Fellow of the city of Berlin, and holder of the "Global Justice" Chair at the Collège d'études mondiales in Paris. Her books include Redistribution or Recognition; Adding Insult to Injury; Scales of Justice; Justice Interruptus; and Unruly Practices.