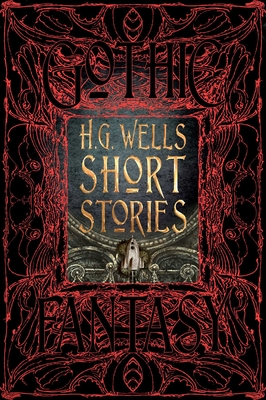 H.G. Wells Short Stories (Gothic Fantasy)
Hardcover

* Individual store prices may vary.
Description
H.G. Wells, one of the founding fathers of science fiction created a rich universe of short stories, many of which are collected here in this special deluxe edition. The Star, The Time Machine, The Land Ironclads and A Dream of Armageddon are amongst the many gems which have inspired generations of writers (including those who contribute to our own Gothic Fantasy short story editions) to explore the world around us, its pasts, its complicated present, and its many futures.
Flame Tree Collections, 9781786644640, 480pp.
Publication Date: February 2, 2017
About the Author
Patrick Parrinder is President of the H.G. Wells Society and has written several books on Wells and science fiction, including Shadows of the Future which won the 1996 University of California Eaton Award. He is also the author of Nation and Novel (2006) and Utopian Literature and Science (2015), as well as being General Editor of the 12-volume Oxford History of the Novel in English currently in production. Patrick has been reading H.G. Wells since his schooldays and he grew up in Kent, not far from Wells's birthplace in Bromley. He now divides his time between London and Norfolk and is an Emeritus Professor of English at the University of Reading.