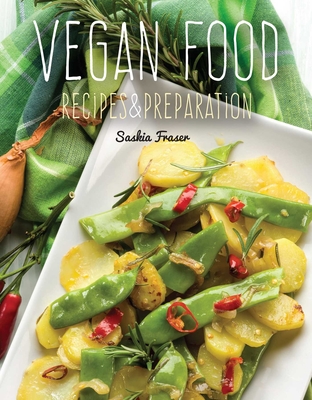 Vegan Food
Recipes & Preparation
Hardcover

* Individual store prices may vary.
Description
Vegan food is everywhere, it's tasty, varied and ethical. Gone are the days when the bland and the brown dominated a vegan's recipe choices. Thanks to a surge of interest, and an influx of ideas from around the world, it's now possible to create a series of flavourful dishes, bursting with colour and panache. Covering ingredients, nutrients and recipes, this delightful new book is perfect for entertaining friends, cooking for a family or a solo night of vegan joy Veganism is a compassionate way of life, it tries to avoid the exploitation of animals, in any form. So that means no leather, silk or other animal derived products. For cooking, vegans do not include many staple foods in their diet: meat, fish, all dairy products (such as cheese or milk), eggs and even honey. This puts a premium on the need to create the sort of balanced and nutritious recipes provided so comprehensively in this mouthwatering new book.
Flame Tree Illustrated, 9781786644787, 224pp.
Publication Date: August 28, 2017
About the Author
Saskia Fraser is a passionate advocate of veganism and raw food, author and lifestyle coach. She has helped thousands of busy working women to experience greater energy, mental clarity and self-confidence. Saskia runs raw food detoxes and workshops, in-person and online, as well as one-to-one life-coaching programmes. She is the author of Raw Freedom, a raw food recipe book for busy lives, as well as a popular raw food blog.
or
Not Currently Available for Direct Purchase