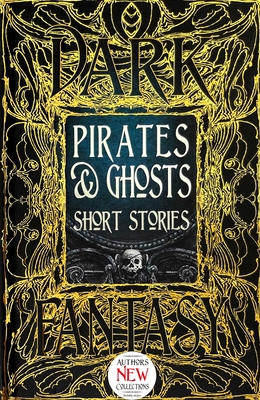 Pirates & Ghosts Short Stories (Gothic Fantasy)
Hardcover

* Individual store prices may vary.
Description
A powerful new addition to the bestselling Gothic Fantasy series of new writing and classic stories. Buried treasure, greed and envy are powerful forces in the minds of many, but at sea the consequences can be terrifying and deadly. With tales of pirates, deathly fogs and ferocious rocks, these dark tales of the haunted mind, trapped like ghosts at sea, are sure to entertain and enthrall. These new authors appear alongside the following classic and essential writers: Joseph Conrad, James Fenimore Cooper, Stephen Crane, F. Marion Crawford, Arthur Conan Doyle, William Hope Hodgson, Homer, W.W. Jacobs, Rudyard Kipling, Vernon Lee, H.P. Lovecraft, Richard Middleton, Edgar Allan Poe, Robert Louis Stevenson, H.G. Wells.
Flame Tree Collections, 9781786645562, 480pp.
Publication Date: January 25, 2018
About the Author
Flame Tree Studio ================= Flame Tree Studio has created of hundreds of high quality, crafted illustrated books, calendars and journals, with an emphasis on visual exploration in the arts and in music. From Manga, to Gothic Fantasy, Guitar Chords to How to Play Piano, Flame Tree Studio covers a huge range of subjects. Sam Gafford =========== Sam Gafford has been published in a wide variety of anthologies and publications. His fiction has appeared in such collections as 'Black Wings' Volumes I, III and V, as well as 'Flesh Like Smoke', T'he Lemon Herberts', 'Wicked Tales' and in magazines like 'Weird Fiction Review', 'Dark Corridor', 'Nameless' and others. A lifelong Lovecraftian, he has written critical articles that have appeared in 'Lovecraft Studies', 'Crypt of Cthulhu', 'Weird Fiction Review', 'Nameless' and more. An expert on the life and work of pioneering science fiction writer William Hope Hodgson, Gafford is currently working on a book length critical biography of Hodgson.