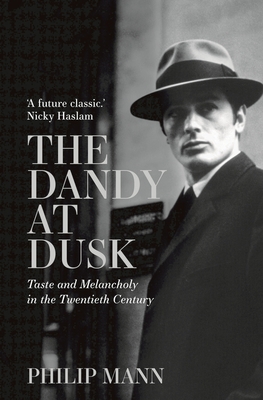 The Dandy at Dusk (Hardcover)
Taste and Melancholy in the Twentieth Century
Head of Zeus, 9781786695178, 320pp.
Publication Date: November 1, 2018
* Individual store prices may vary.
Description
Philip Mann chronicles the relationship of dandyism and the emerging cultural landscape of modernity via portraits of Regency England's Beau Brummel—the first dandy—and six 20th-century figures: Austrian architect Adolf Loos, the Duke of Windsor, neo-Edwardian courtier Bunny Roger, writer and raconteur Quentin Crisp, French film producer Jean-Pierre Melville, and New German Cinema enfant terrible and inverted dandy Rainer Werner Fassbinder. He blends memorable anecdotes with acute analysis to explore their style, identity and influence and interweaves their stories with an entertaining history of tailoring and men's fashion. The Dandy at Dusk contextualizes the relationship between dandyism, decadence and modernism, against the background of a century punctuated by global conflict and social upheaval.
About the Author
Phillip Mann has written for Frankfurter Allgemeine Zeitung and Vogue and has lectured on matters sartorial in Vienna, New York, Bern and London.
Praise For The Dandy at Dusk: Taste and Melancholy in the Twentieth Century…
"Phillip Mann does for the sartorial arts what Mario Praz has done for interior design, and more. A future classic." —Nicky Haslam, interior designer
"A fascinating study . . . a range of tangents make The Dandy at Dusk compelling." —Times Literary Supplement
"Erudite, wide-ranging and appropriately elegant." —BookBlast
"Without doubt this is a definitive work of acute retrospection." —Quarterly Review
"Satisfying and solid." - Publishers Weekly